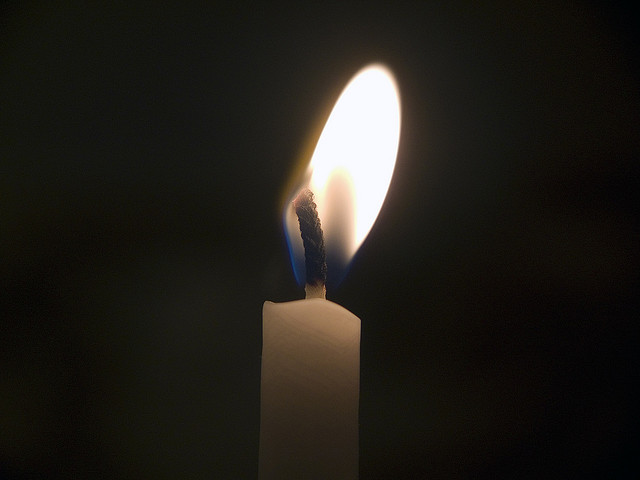 A Sort of Light, Shining at Radio Shack…
A Sort of Light, Shining at Radio Shack…
"Let your light so shine before men, that they may see your good works and glorify your Father in heaven." – Mt. 5:16
"Store Clearance, Everything Must Go!" The banner on the Radio Shack window beckoned our presence inside their doors. While looking at circuitry kits, Daniel greeted my son and I as he inquired about how he could help us. His tone was hospitable and authentic. Interested, Daniel asked my son about his pursuits and about what grade he would be entering in the fall. Then, he shared about his children who were close to my children's ages. He said that his wife chose to home school their children to provide the hours needed to memorize the Koran.
Each time a new customer entered the store, with a gentle tone, Daniel excused himself to offer help. Afterwards, almost with routine, he returned to my son and I to share yet another anecdote. In one story, he told of an elderly woman carrying groceries, who dropped her bags in front of Radio Shack. Sprinting from the back of the store, he hurried through the front door to pick up her bags. In gratitude, she offered him fifty dollars. While dropping his head and eyes somewhat downward, his quiet voice refused her offering. Over a four year period, this 92-year old woman returned to Radio Shack twice a month to visit Daniel.
Thinking about our exchange at Radio Shack stirred my thoughts. In Daniel, I observed four essential characteristics offering guidance on better shining our lights.
Daniel cared for people with a kind and warm demeanor. He asked good questions, listened well, and related our answers to his own experiences. His words were devoid of commonplace cliche's.
This Radio Shack employee was both accessible and accessed others with an interested tone. In other words, he made it his mission to greet each customer face-to-face.
In John 13:35, Jesus said, "By this all will know that you are My disciples, if you have love for one another." Daniel loved well with his words, tender voice intonation, and helpful actions.
Daniel did his job with integrity. He was well versed in Radio Shack product knowledge, and he used his time and good works to shine, a sort of light.
While Daniel did not have The True Light, he was an evangelist. Daniels' good works and sincere curiosity made him successful at drawing people to himself. Interacting with Daniel was a welcome reminder of the powerful treasure Believers carry, Jesus. As bearers of The True Light, Jesus longs to draw people to Himself through our love and good works. Consider yourself spurred on to love and good works so others may see and glorify Him.
P.S. Pass it on! And, pray for Daniel to know Jesus, The True Light. : )