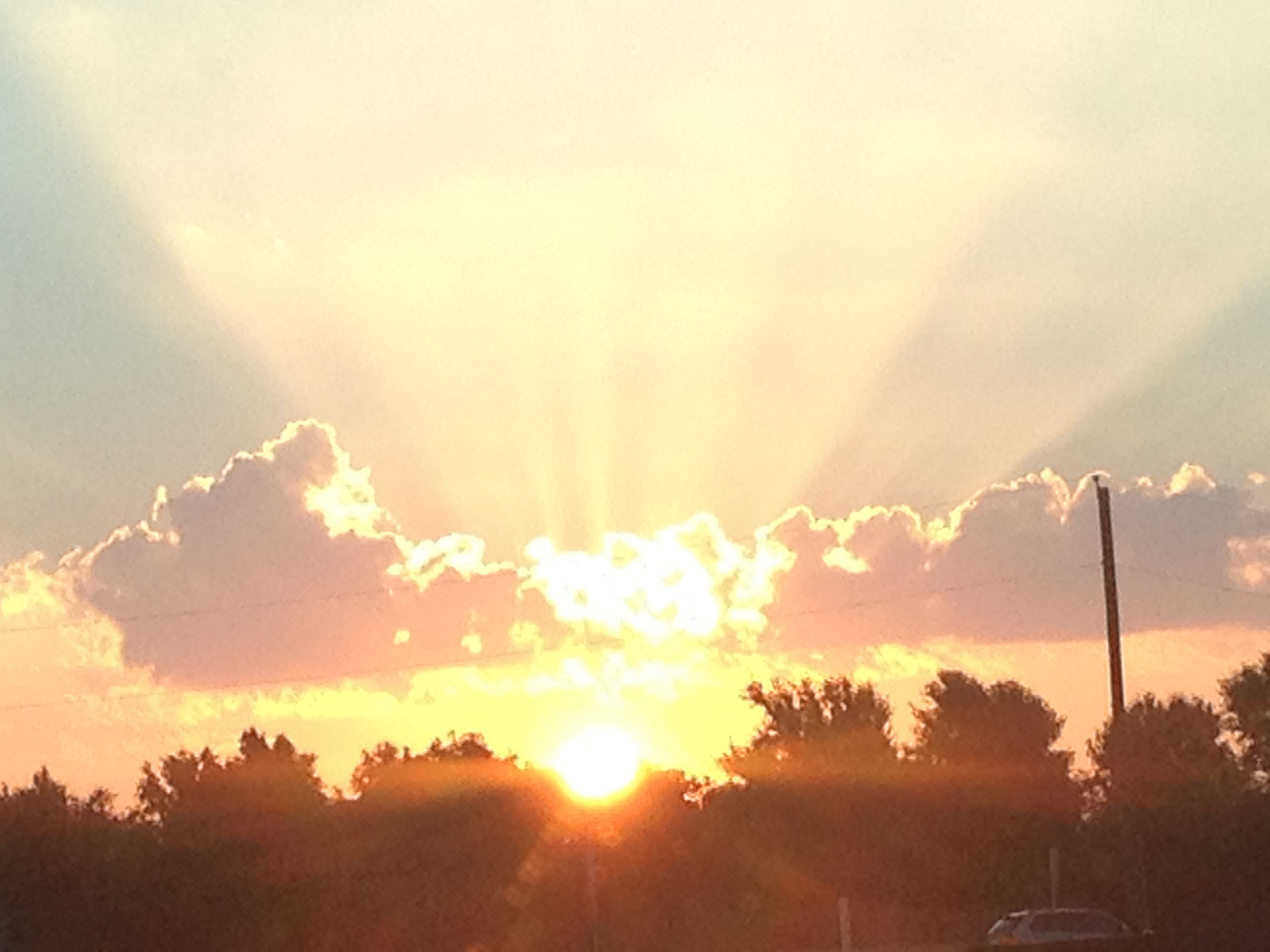 What was it that You Heard?
"Therefore, let that abide in you which you heard from the beginning.  If what you heard from the beginning abides in you, you also will abide in the Son and in the Father."       1 John 2:25
Do you sometimes find yourself "Off-track" in your thinking as it relates to how God sees you and how you see God?  Lately, my spiritual GPS has been experiencing some technical difficulties, so to speak…  Unfortunately, this will not be the last time that the events of life and past wounds pricked anew will attempt to send me off-course in my relationship with Jesus.  So, how can we correct our course when we find ourselves veering off-track?
The verse above from 1 John 2:25 reminds me of key truths from God's Word which have been anchor points for my soul (i.e. that which I "Heard from the beginning").  Recently, as I read that verse, I asked myself this question, "What was it that you heard from the beginning?"  My response to that question prompted me to write down a list of truths which adjusted my thinking and thereby corrected my course.  My hope is that this short list of truths from God's Word will strengthen your heart to "Let" those truths which you heard from the beginning abide in you.  And then, might I challenge you to take a moment to jot down a few of the truths which have anchored your soul in times past?
"For God so loved the world that He gave His only begotten Son, that whoever believes in Him should not perish but have everlasting life."  (John 3:16)
"For by grace you have been saved through faith, and that not of yourselves; it is the gift of God."  (Ephesians 2:8)
"There is therefore now no condemnation to those who are in Christ Jesus, who do not walk according to the flesh, but according to the Spirit."  (Romans 8:1)
"For the law of the Spirit of life in Christ Jesus made me free from the law of sin and death."  (Romans 8:2)
"For you did not receive the spirit of bondage again to fear, but you received the Spirit of adoption by whom we cry out, Abba, Father."  (Romans 8:15)
"Brethren, I do not count myself to have apprehended; but one thing I do, forgetting those things which are behind and reaching forward to those things which are ahead, I press toward the goal for the prize of the upward call of God in Christ Jesus."  (Philippians 3:13-14)
"…He will rejoice over you with gladness, He will quiet you with His love, He will rejoice over you with singing."  (Zephaniah 3:17) – The word, "Rejoice" is translated as:  "He spins around wildly in anticipation of you."
"For You formed my inward parts; You covered me in my mother's womb."  (Psalm 139:13)
"…For He Himself has said, 'I will never leave you nor forsake you.'" (Hebrews 13:5)
"See, I have inscribed you on the palms of My hands."  (Isaiah 49:16)
"Therefore, He is able to save to the uttermost those who come to God through Him, since He always lives to make intercession for them."  (Hebrews 7:25)
"How precious also are Your thoughts to me, O God!  How great is the sum of them!  If I should count them, they would be more in number than the sand; when I awake, I am still with You."  (Psalm 139:17-18)
What is it that you heard from the beginning?  Would you let those truths abide in your heart and in your mind today?  In this way, you will be abiding in Him and allowing Him to set and keep your course.
"The knowledge of who He is and the knowledge of
who we are in Him bring lasting renewal to our
own spirits, affecting every person we encounter."
Mike Bickle, Loving God Devotionals